Corporate Christmas Cards >> Christmas Baubles - AC14009
Christmas Baubles
AC14009 183mm x 127mm
Description:
Stylish blue and white Christmas baubles on a blue background, featuring silver foil holographic trimmings and Season's Greetings title. Produced on a premium quality coated board. Includes silver foil lined envelopes.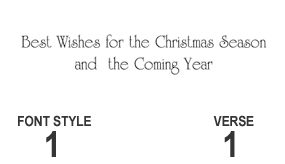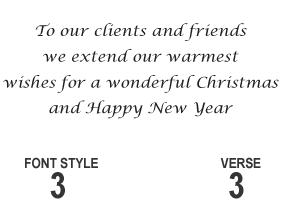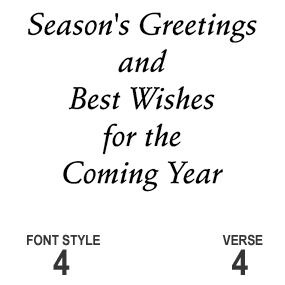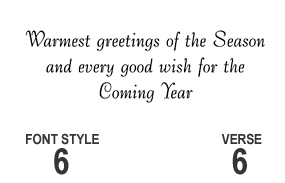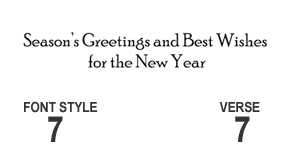 Select a verse based on the verse diagram above. After making your your selection, please use the text box below to make any wording amendments.
Create your own verse. enter your text here.
Select a font style based on the verse diagram above.
*Have your company name printed on the front of the card for $0.45c per card

All our cards are made from paper, from sustainable forests.

All cards listed are made for Post Office Preferred Envelopes.